Advanced Research Design and Methodologies
Doctoral Award is equivalent to the Doctoral level and could transfer 20 credits and full tuition fees to Doctoral programs of University Partners.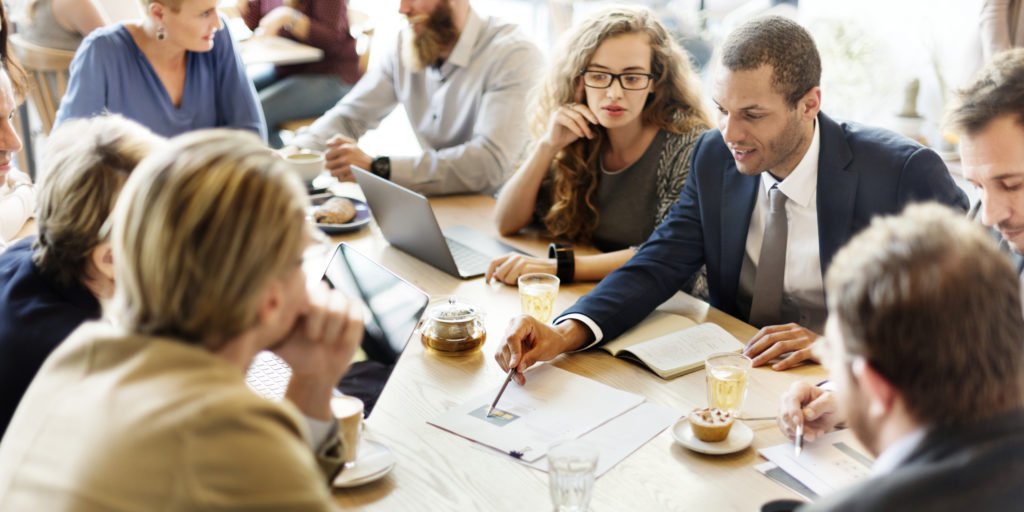 Doctoral Award in Advanced Research Design and Methodologies
Gathering and Analysing data is an integral part of the DBA programme. This module is designed to advance the existing knowledge of research methods and aims to introduce complex research design and advanced methods for analysing and interpreting literature, higher-level methods for analysing complex qualitative and quantitative data. There will be special focus on the tools that are available for data analysis, and learners will be introduced to a wide range of data analysis tools applicable to business research.
Could transfer 20 credits and full tuition fee to the Doctor of Business Administration (DBA) or PhD of University Partners.
Outcomes
Topics
Reading
Entry
Certified
Transfer
Apply Policy
Outcomes
Leaning Outcomes:
1. Be able to analyse various research approaches and propose appropriate methodology for solving the problem
1.1 Critically evaluate various research approaches that are available for solving a problem
1.2 Demonstrate understanding of research philosophies and its influence in data collection process.
1.3 Justify the choice of research design, strategy and choice of research method
2. Be able to evaluate various data collection methodologies and justify the choice of methodology for a given scenario
2.1 Identify appropriate methods for gathering data that aligns with the research design
2.2 Analyse various methods in terms of its advantages and weakness.
2.3 Evaluate data collection methods in terms of reliability and validity of research.
2.4 Justify a data collection method for a given scenario
3. Be able to demonstrate capability to analyse wide range of quantitative data and make meaningful interpretations.
3.1 Extract, Transform and Load quantitative data into specialised software packages such as SPSS.
3.2 Identify dependant, independent, intervening, moderator, control, and extraneous variables.
3.3 Develop hypothesis for a given research context.
3.4 Evaluate various statistical tests for a given scenario and justify the chosen test.
3.5 Test the hypothesis with the most appropriate and draw meaningful conclusions.
4. Be able gain advanced understanding and capabilities to analyse qualitative data
4.1 Evaluate the range of qualitative approaches that are available for undertaking qualitative research
4.2 Appreciate the challenges associated in undertaking qualitative research and the implications in research design
4.3 Demonstrate high level understanding of various qualitative
analysis techniques and tools.
5. Be able to demonstrate advanced understanding about the ethical issues related to research
5.1 Appreciate the importance of research ethics and its contribution to generation of new knowledge
5.2 Identify ethical issues that can arise for a given research scenario and provide relevant recommendations
5.3 Develop an argument and counter arguments on the ethical issues related to data collection, storage, analysis and reporting
6. Be able to develop a detailed report by undertaking a systematic analysis of a given dataset
6.1 Undertake qualitative and quantitative data analysis for a given dataset
6.2 Develop a report presenting the findings after making appropriate interpretations
6.3 Identify the potential limitations from the analysis
6.4 Highlight the ethical issues that might have occurred during the data collection stage
Topics
Reading
Entry
Certified
Transfer
Apply Policy
Take advantage of one of our non-profit professional certified programs with favorable terms for your personal growing carreers.
Full online videos
e-Books
Self study contents
Online tutor videos
Assignment guide
e-Certificate
Hard copy certificate
Accreditation of Prior Experiential Learning for Qualification (APELQ) certified by University Partners for credit and tuition fee transfer
Accreditation & Recognition certified from University Partners.
Deliver hard copy certificate and all certified documents to your home
Transfer full credits & tuition fees to equivalent academic programs
Get more support tuition fees and scholarships when becoming University Partners international students
If you interested this course, please feel free to contact with us! Please note that this program is a not for profit and learning with full online model.
Book a free consultancy with our staff?