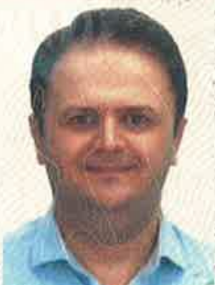 Affiliate member of the Chartered Management Institute (CMI), Membership number:
P04672267.
HRDF TTT Exemption Certified Trainer, Human Resources Development Fund Malaysia. Certificate
No: 7489.
Member of Editorial Team of Journal of Marketing Management and Consumer Behavior. North
York Ontario, Canada, ISSN No: 2371-3615.
Sydney Business School, University of Wollongong (UOW), New South Wales, Australia,
International Adjunct Lecturer, 2015, 2016, 2017, 2018, 2019, 2020, 2021.
University of the West of Scotland (UWS), Hamilton, South Lanarkshire, Scotland, United Kingdom,
International Adjunct Lecturer, 2019, 2020, 20221.
Doctor of Philosophy (Management)

Title of Thesis: Developing an Internet Marketing Mix Matrix Using Product Life
Cycle (PLC) and Customer Maturity
Multimedia University, 63100, Cyberjaya, Malaysia

Master of Industrial Management
Shahid Beheshti University, Evin, Tehran, Iran

Bachelor of Business Administration Accounting and Management Higher Education Institute of Azerbaijan, Tabriz, East Azerbaijan, Iran

Diploma in Mathematics & Physics

Allameh Tabatabaei High School, Tehran, Iran
Short Courses Network (SCN) is a series of certified courses designed by industry leaders and the London Academy of Sciences (LAS) to build and enhance critical professional skills needed to succeed in today's most in-demand fields. The learner could transfer credits to reduce the time and tuition fee when getting French academic degree.
If you'd like a free consultation, please start by completing the form:
All our Professional Certified short courses